Welcome to the Ultimate Shining Force Guide – Updated February 2022
Established in July of 2001, The Ultimate Shining Force Guide has been providing Shining Force fans with almost all the information they could need to sail through the game, for more than 20 years and at long last, following my recent (2022) and long-overdue replay of the game live on Twitch, I have finished the Shining Force Walkthrough!
"In ages long forgotten… …Light fought Darkness for control of the world. Dark Dragon led the evil hordes of Darkness. The Ancients fought back with the Powers of Light.
Dark Dragon was defeated and cast into another dimension. The Lord of Darkness vowed to return in 1,000 years.
Time passed, and Dark Dragon was forgotten by all. Ten centuries of peace ruled the land of Rune. Until the kingdom of Runefaust brought war and fear to Rune.
Hordes of evil creatures ravaged every land. Here and there, strongholds of Good still held out… …awaiting a Hero who could wield the Powers of Light!"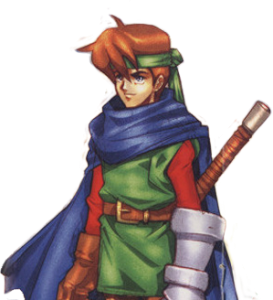 About Shining Force
Shining Force is a classic tactical RPG released by Sega for the Genesis/Mega Drive console in the mid 90s and developed by Sonic Co, who went on to become Camelot Software Planning. It is part of a long line of 'Shining series' games, many of which have sadly never seen a release in the West.
The Shining RPG Series
Shining Force is the first of the
Shining
series of games
chronologically
, but was the second game released in the series, after 
Shining in the Darkness.
 Its linear chapter-based gameplay style make it less confusing than the later title 
Shining Force II
 but that doesn't mean the game isn't challenging! The 
Legacy of Great Intention
remains a firm favourite with fans, having introduced the turn based grid battles to the series – something most of us long to see make a return to the modern games. Indeed, so loved was this title that it spawned a remake in 2004,
Shining Force: Resurrection of the Dark Dragon
on Game Boy Advance. Of course the original is still the best and continues to see re-releases in classic games collections across various modern systems.