There are a number of items in the game which serve no known purpose and are not necessary to complete the story. In 2002 in an exclusive response to questions from members of Shining Force Central, Yasuhiro Taguchi of Camelot Software Planning kindly shed some light on some of their meanings and origins.
Sugoi Mizugi
Translation:
Amazing Swimsuit
Use:
Give this to Tao and her battle icon will be wearing a bikini.
Location:
The North wall in the Moonstone Cave in Bustoke Quarry.
Kitui Huku
Translation:
Tight Clothes (aka Daring Dress)
Use:
Give it to Anri and her battle icon will be wearing a miniskirt.
Location:
This can be found beside the 3 snipers in the Laser Eye battle.
Teppou
Translation:
Gun/Rifle
Use:
n/a
Location:
Port bow of the ship on the second journey.
Confirmed by Camelot to be another useless item added by a gun fanatic on the game's development team.
Kenji
Translation:
n/a
Use:
n/a
Location:
Alleyway on the way to Balbazak's.
Often referred to as the 'Public Prosecutor' (which is a translation of the word) on other guides and thought to be some kind of mask, it has since been confirmed that Kenji is simply a reference to Mr. Kenji Orimo who worked on Shining Force's subscript.
Kaku-chan
Translation:
Little Kaku
Use:
n/a
Location:
North wall on the West side of the Colossus fight.
For years fan sites have been calling this item the 'Papa Doll' – I'm not sure why. It is now known that the item refers to Mr. Kakusaka, one of the development staff whose nickname was Kaku-chan.
Youji
Translation:
Toothpick
Use:
n/a
Location:
In the fight against Kane in
Dragonia, in the outer north-west wall of the largest building, near the flowers.
Useless item, included on the whim (or as an in-joke?) of the development team.
Moon Stone
Translation:
Moon Stone
Use:
n/a
Location:
On the bow of the second ship battle.
This is a second Moon Stone which appears to serve no purpose.
Kindan NoHako
Translation:
Forbidden Box
Use:
n/a
Location:
No-one seems to know where this item is!
Useless item, possibly a nod to the Forbidden Box item in Shining in the Darkness.
---
Useless Item Locations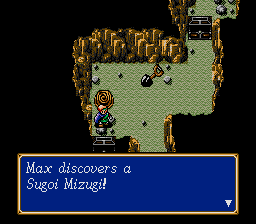 Sugoi Mizugi – Bustoke Quarry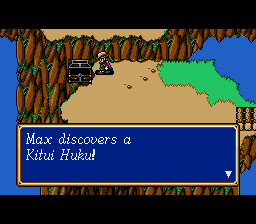 Kitui Huku – Laser Eye Battle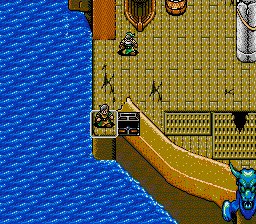 Moon Stone – Second Ship Battle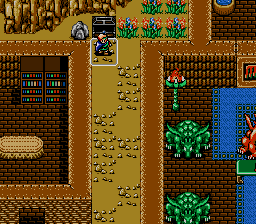 Youji – Kane Battle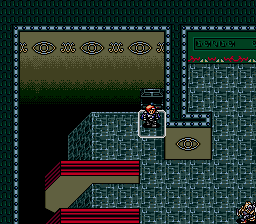 Kaku-chan – Colossus Battle
Screenshots for the Teppou and Kenji will be added when possible.